SCF, the mastery of French know-how in the manufacture of textile ACCESSORIES
5 MANUFACTURING PROCESSES
1 SINGLE PRODUCTION SITE
With its expertise in 5 textile manufacturing processes and its know-how, SCF is one of the leaders in the European narrow textiles market, combining old-fashioned machines and modern automata, human relations and digitisation.
From yarn to finished products, from packaging to shipping, SCF is a 100% French company.
5 Textile manufacturing techniques
Weaving
Fast braiding
Slow braiding on wood loom
Braiding on jacquard loom with mechanical spindles
Knitting
Originally located in the village of Bégrolles-en-Mauges, the company has moved a few hundred metres away to modern premises that house all its crafts in one place, creating a unique ensemble.
All of SCF's production and expertise are based on a single 7.000 m² site.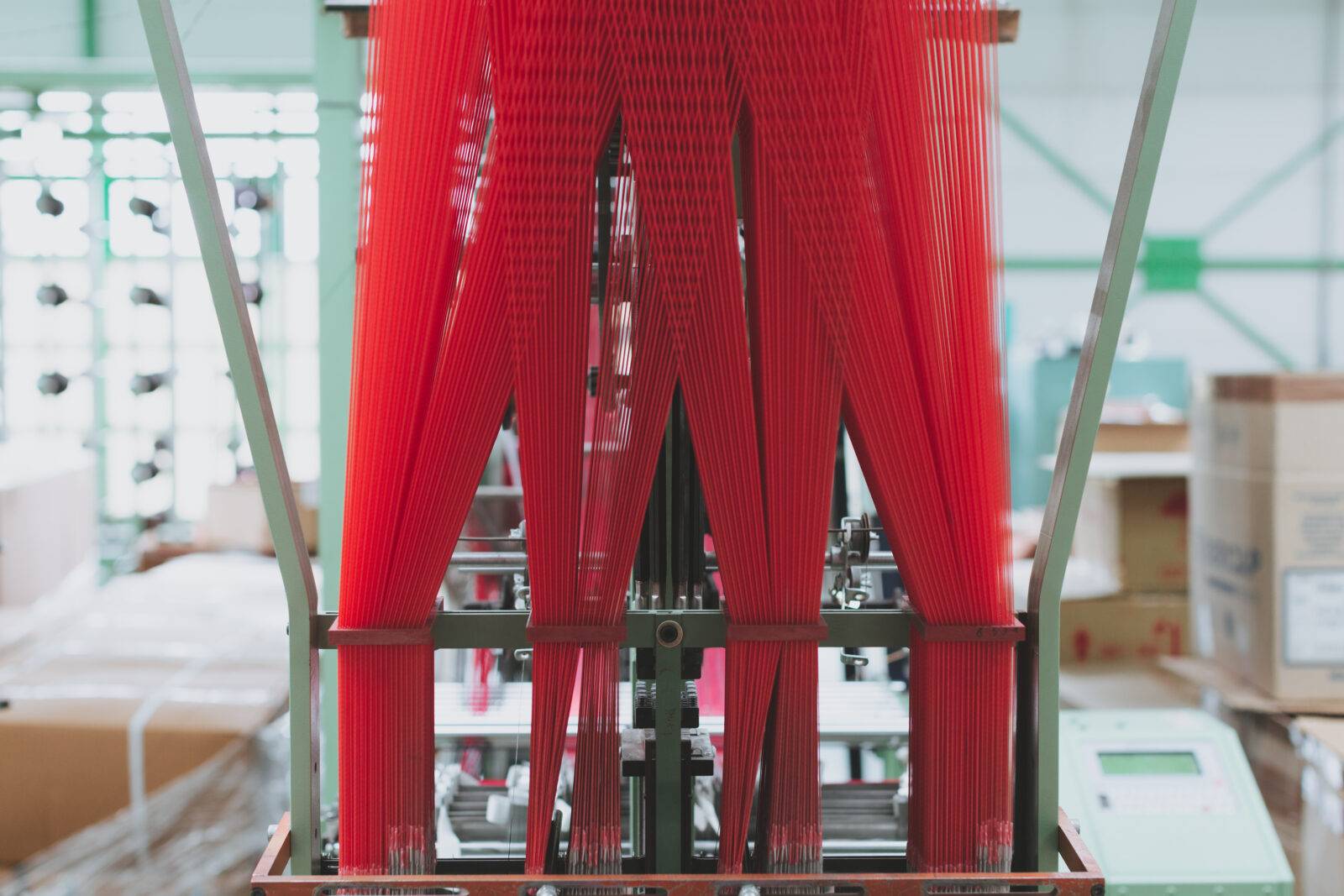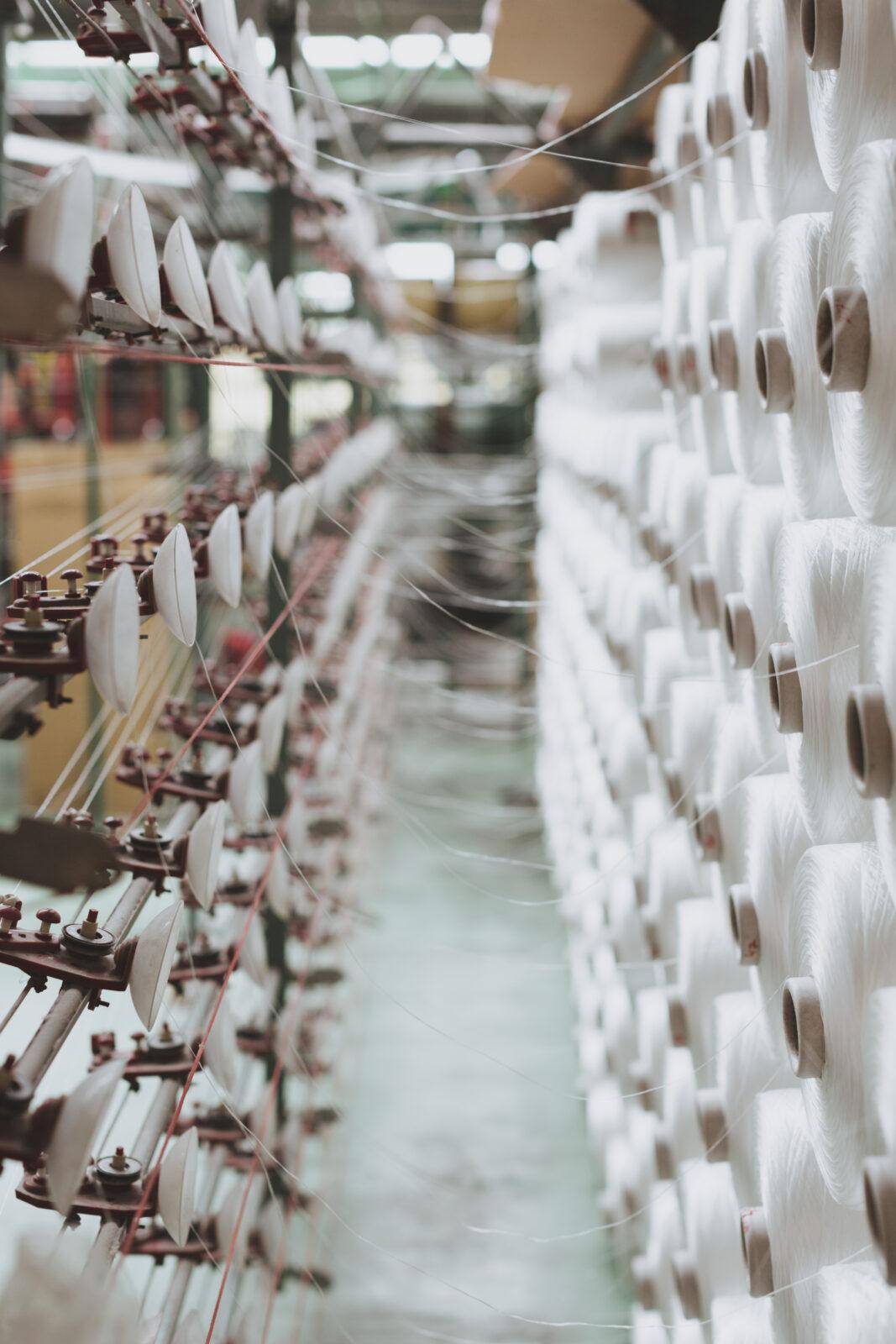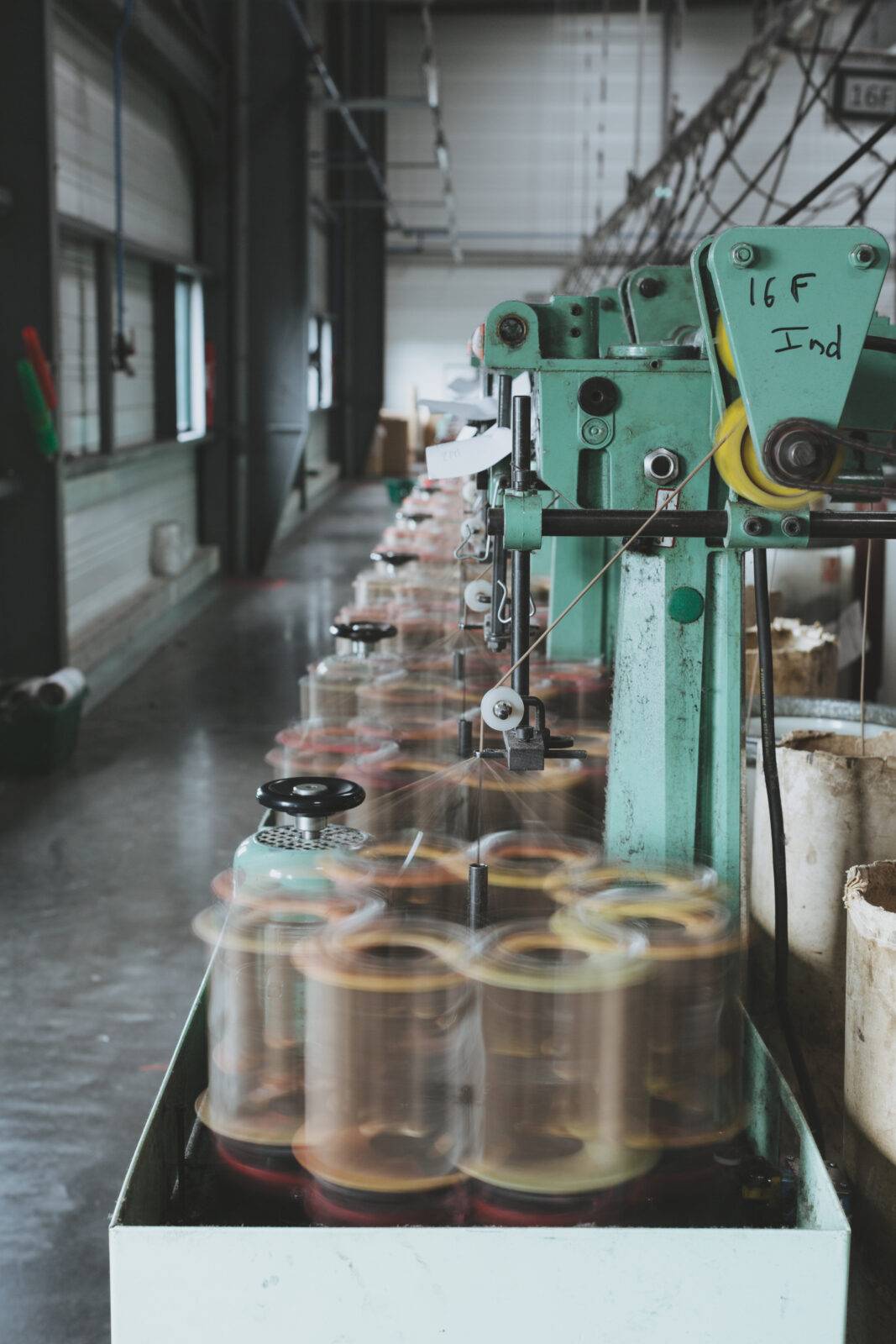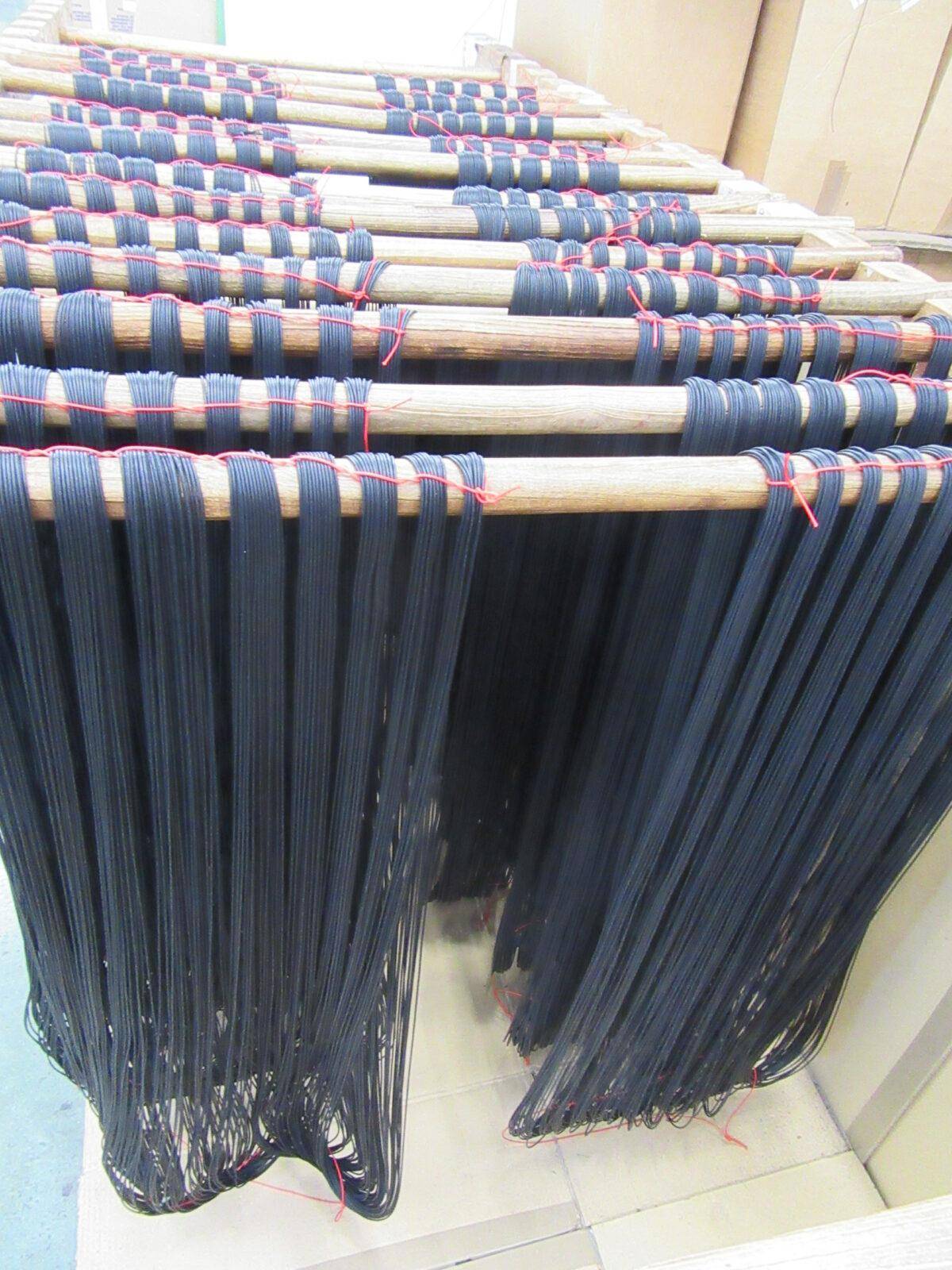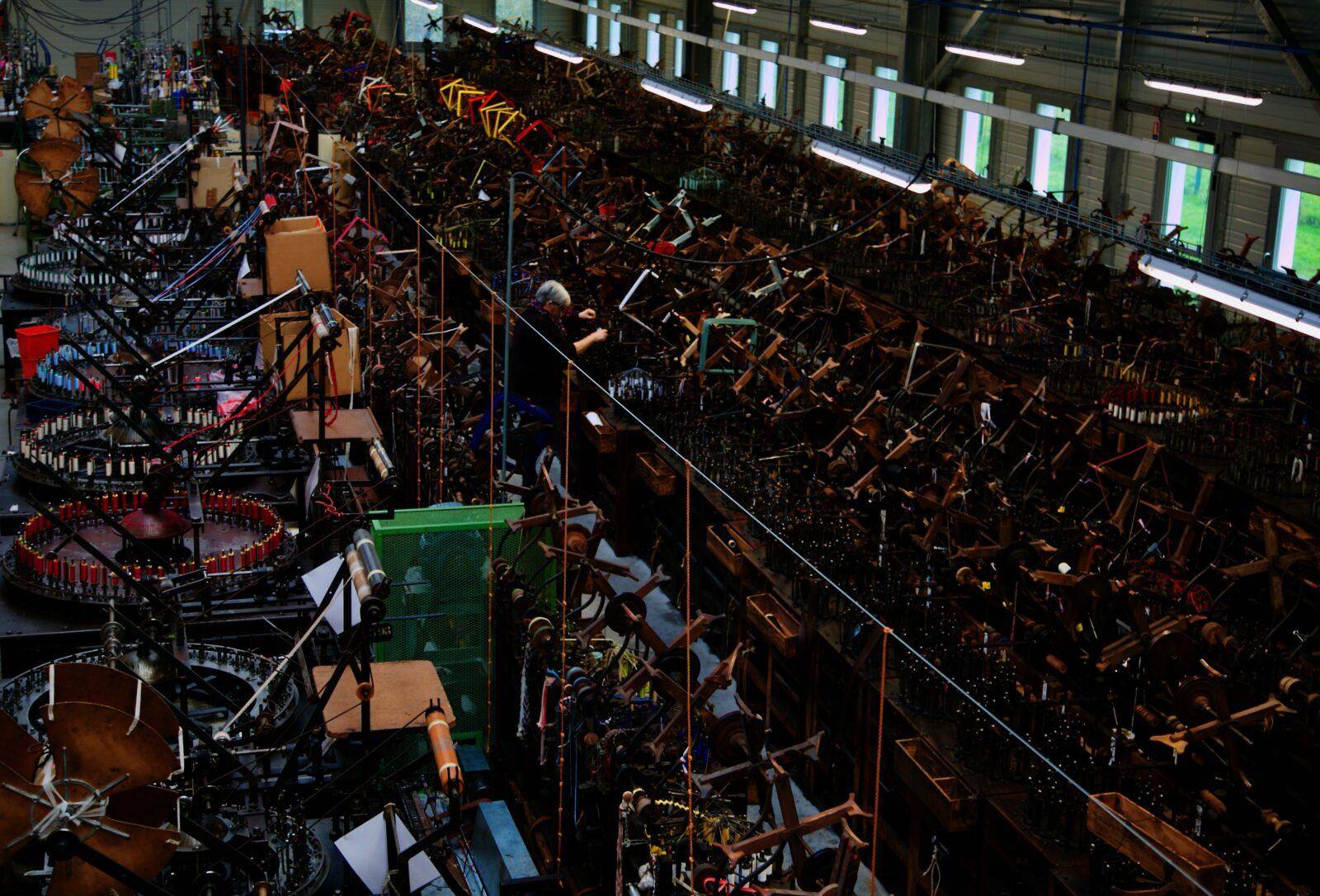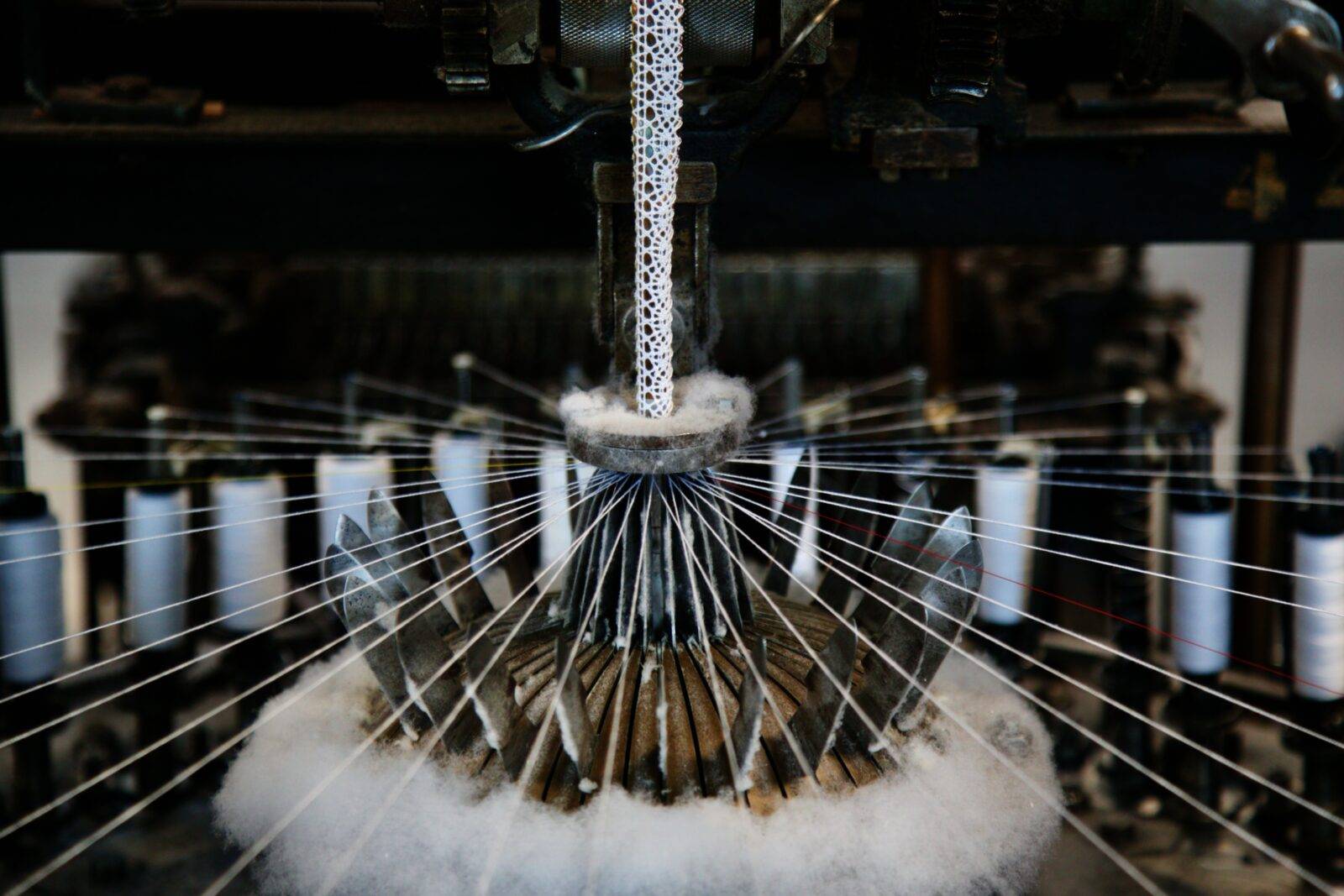 SCF- séchage des écheveaux - lacets glacés
SCF - parc de métiers bois à révolution lente - labellisé EPV
SCF- métier dentelle aux fuseaux mécaniques
SCF, a fleet of 2.000 machines For exceptional expertise
The weaving loom park, equipped with warping machines and creels for thread preparation, is a park of needle looms for the manufacture of rigid, stretch or elastic products: straps, braids, fringes, piping, cords, jacquards, etc.
The knitting machines produce round and flat cords.
The high-speed braiding machines produce ropes, cords, elastics and braids, as well as mats.
The fleet of braiding machines on wooden looms dating from 1830-1900 enables the production of exceptional top-of-the-range products such as cords, ropes, piping, flat braids, serpentines, round elastics, princesses, square cords, plaited braids…
The mechanical bobbin jacquard looms produce ribbon lace, entre-deux and elastic lace.
The finishing workshop includes glazing, waxing, technical treatments, rolling, custom hot or cold cutting, hot welding, ironing (fitting of closed metal tips, ferrets, acetates), sublimation and screen printing, as well as silicone application on finished products.
The SCFLab' test laboratory, a unit that performs tests on breakage, abrasion, elongation, yellowing, bleeding, UV resistance, etc.
Each of its divisions has its own Research and Development and Innovation teams, enabling it to anticipate customer needs and create new items in the by SCF collections.
For more than 10 years, SCF has been conducting a campaign to develop the versatility of its teams by conserving and then passing on its know-how.
SCF, mastering textile manufacturing processes
SCF's end-to-end control of its manufacturing processes enables it to offer its customers a made-to-measure service, with lead times and prices that are competitive in the textile market.
With its 6 fleets of machines, SCF meets the demands and requirements of its customers' specifications, guaranteeing them the quality of its know-how and exceptional textile manufacturing.
Since 2021, SCF has been certified OEKO-TEX® Standard 100 Class I.