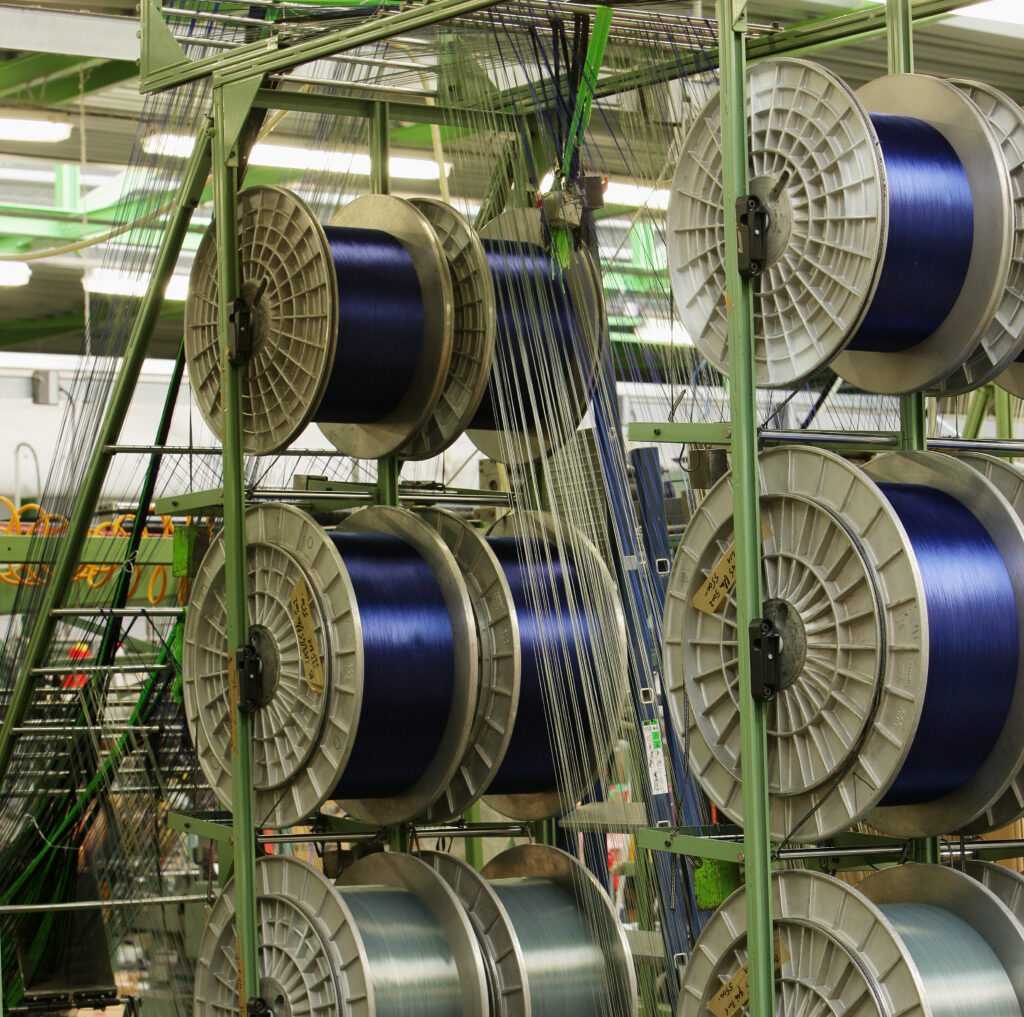 Weaving looms
The Société Choletaise de Fabrication (SCF) has a fleet of looms for the manufacture of straps, braids, piping, fringes and ropes ranging from 4 to 55 mm in width.
Thus, SCF is in possession of different types of looms with different techniques to meet the demands of its customers. The flexibility of SCF's offer allows it to launch productions from a few metres to several thousand metres.
Needle loom
With a high production capacity, the needle loom allows the manufacture of a large number of products.
Needle loom weaving is versatile and can be used for technical or standard applications.
All materials can be used: polyamide, polyester, polypropylene, cotton, wool, aramid, linen, organic cotton, etc.
Jacquard weaving loom
The jacquard loom can be used to make and personalise flat and tubular products, flat elastics, piping and cords.
This weaving technique makes it possible to create complex patterns such as designs or writing (logo) woven directly onto the products. These patterns can be smooth, raised, woven on both sides or on one side of the article. Alternating weaves are also possible.
The finer the thread count, the more precise the jacquard.
This type of loom allows the use of elastane, polyester (textured, shiny), recycled polyester, polypropylene and all types of polyamide.
Electronic looms
These latest generation looms are controlled by IPad and allow different weaves to be alternated on the same product.
Label and products
All our polyester, polypropylene and polyamide are Oeko-Tex®-Class I certified.
Weaving is used to make, among other things, ribbons, satins, grosgrain, cords, laces, ropes, straps, carpentry handles, bootstraps, borders, bias, herringbone, bridging straps, piping, jacquards, fringes and elastics.
MASTERING
KNOW-HOW
INTERVIEW :
BEING A WEAVER AT SCF